Driveway Construction in California
At Pacific Hardscapes, we pride ourselves on providing top-quality services to our clients. Our team of experienced professionals has the skills and expertise to handle any driveway project, big or small. From design and planning to construction and installation, we handle every aspect of the process with the utmost care and attention to detail.
Our company specializes in building driveways for residential and commercial properties. We offer a wide range of services, including design and planning, excavation and grading, base preparation, and installation of various driveway materials such as asphalt, concrete, pavers, and more. Our team of skilled professionals has the expertise to handle any size driveway project and can provide you with a durable and aesthetically pleasing driveway that meets your specific needs and budget.
In addition to new driveway construction, we also offer repair and maintenance services to keep your driveway in top condition. This includes crack sealing, resurfacing, and pothole repair. We use the highest quality materials and the latest techniques to ensure that your driveway is built to last and looks great for years to come. We build driveways exceeding the standards of the Interlocking Concrete Paving Institute (ICPI).
Our services include products from brands such as Belgard, Calstone, McNear, and Pavestone.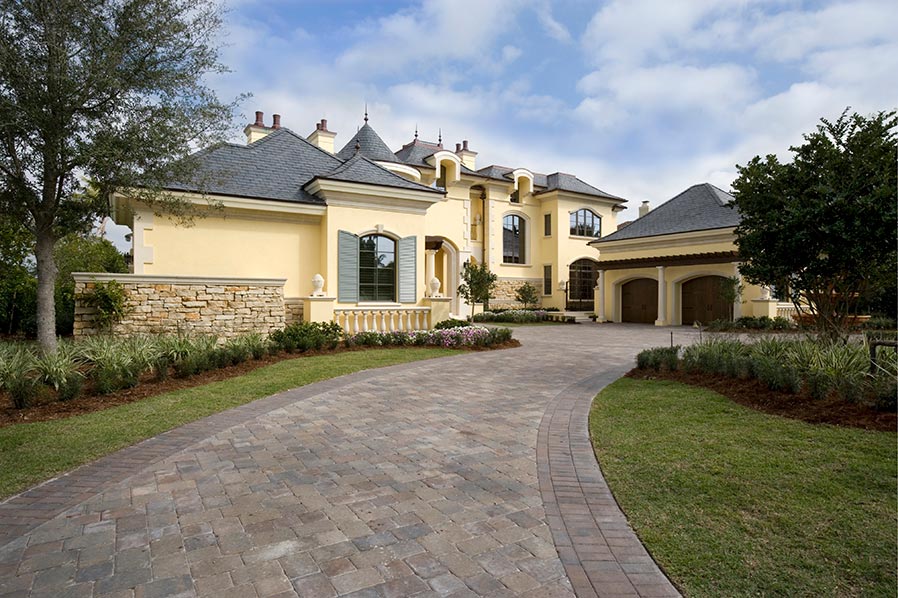 | | |
| --- | --- |
| Improved Functionality | A new driveway can provide a smoother, more stable surface for vehicles to drive on, reducing the risk of damage to tires or suspension systems. |
| Enhanced Curb Appeal | A well-maintained driveway can significantly improve the appearance of your home and increase its value. |
| Increased Safety | A poorly-maintained driveway can pose a safety hazard, especially in wet or icy conditions. A new driveway can provide a safer surface for pedestrians and vehicles. |
| Reduced Maintenance | A new driveway is easier to maintain and may require fewer repairs over time. |
| Energy Efficiency | Some driveway materials, such as permeable pavement or recycled materials, can be more energy-efficient and environmentally friendly than traditional options. |
| Increased Property Value | A new driveway can increase the value of your property and make it more attractive to potential buyers if you decide to sell your home in the future. |